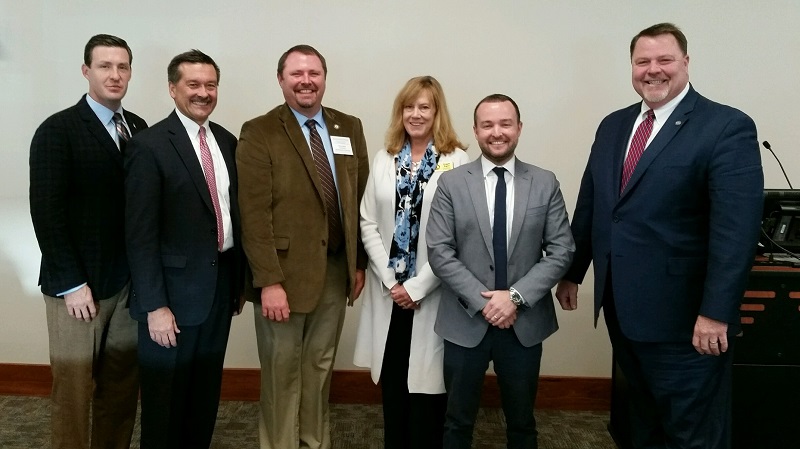 Delegates O'Quinn, Kilgore and Moorefield and Senator Carrico with Commissioners Chris Jones and Maggie Ragon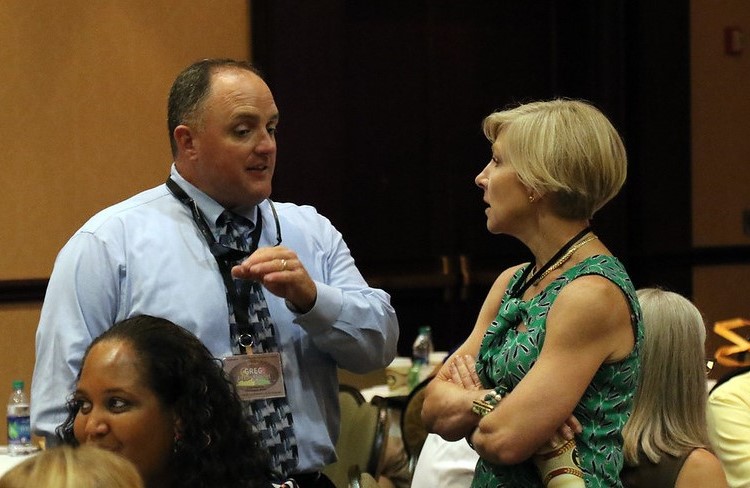 Greg Emerson, City of Roanoke and Ann Burkholder, City of Winchester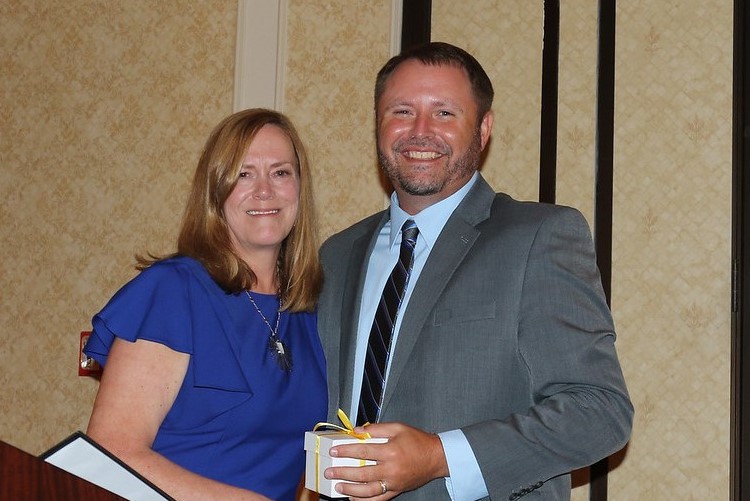 Commissioner Chris Jones, Lee County receives 2018 President's Award
Commissioner Phil Kellam - Virginia Beach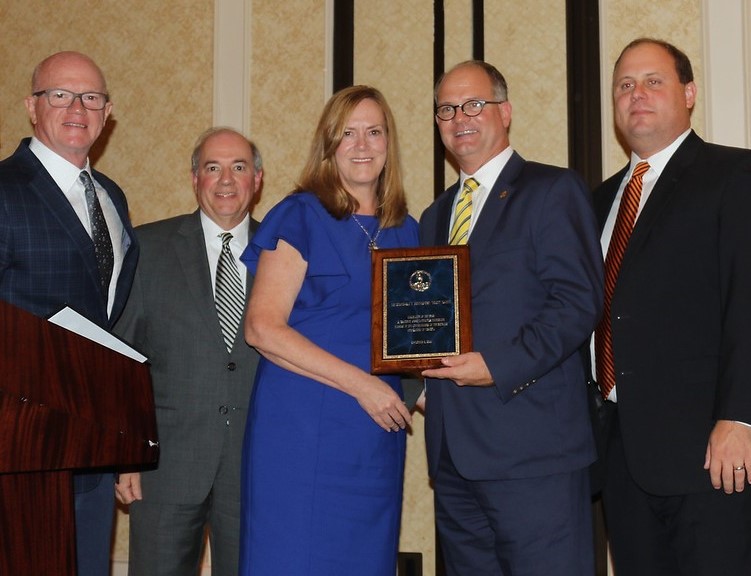 Legislator of the Year recipient Senator T. Montgomery Mason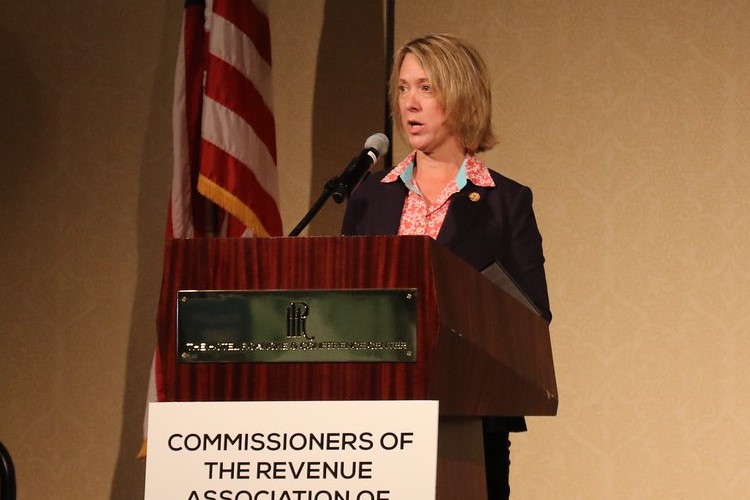 Robyn DeSocio - Executive Secretary- Compensation Board
President Doug Mullins and Past President Maggie Ragon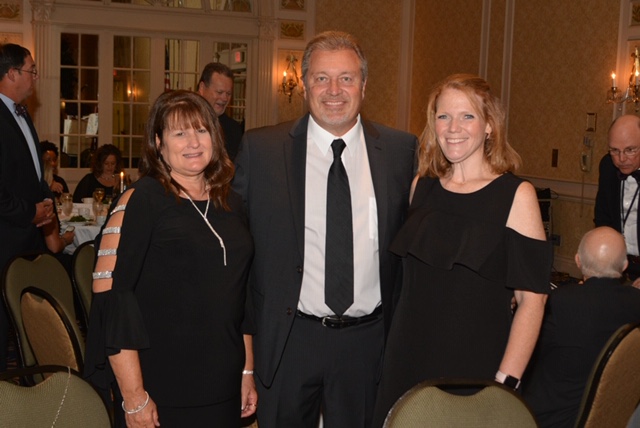 Commissioners Sara Henderson - Doug Mullins - Liz Hamlett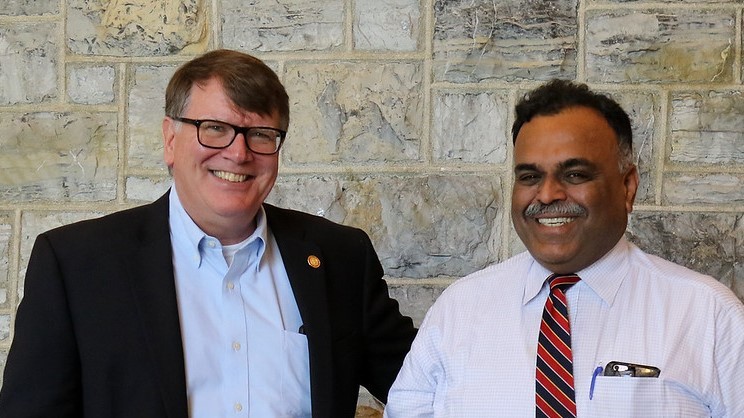 Tax Commissioner Craig Burns and Fairfax County Director of Finance Jay Doshi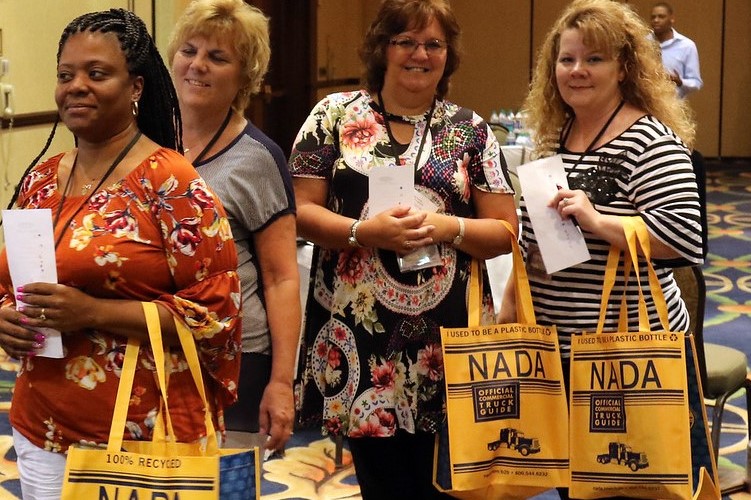 Thank you NADA!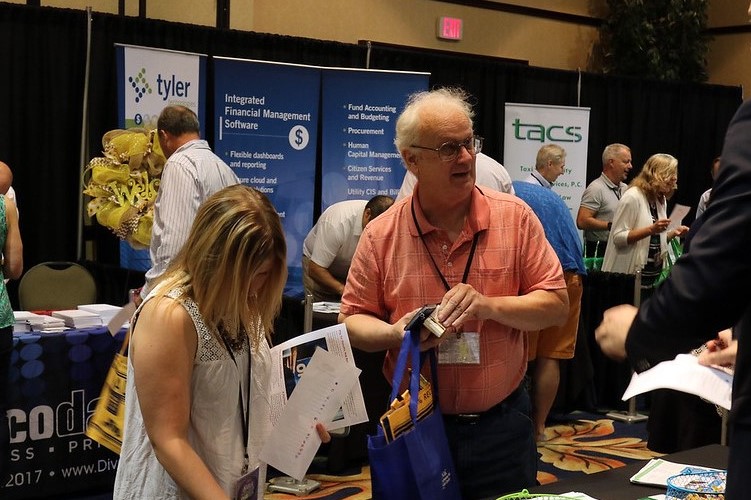 Commissioner Richard Bradshaw - James City County - Meeting with our valued partners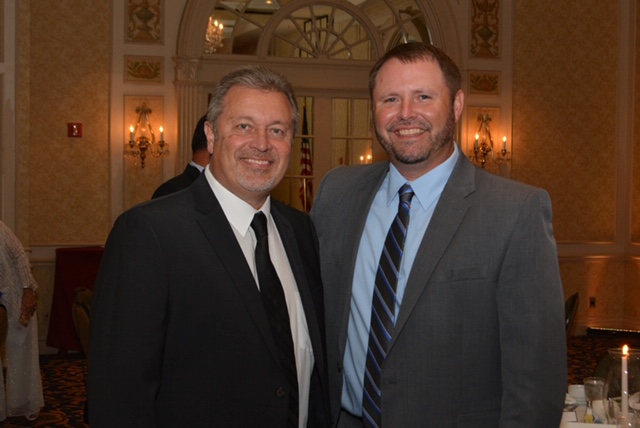 President Doug Mullins with President's award recipient Chris Jones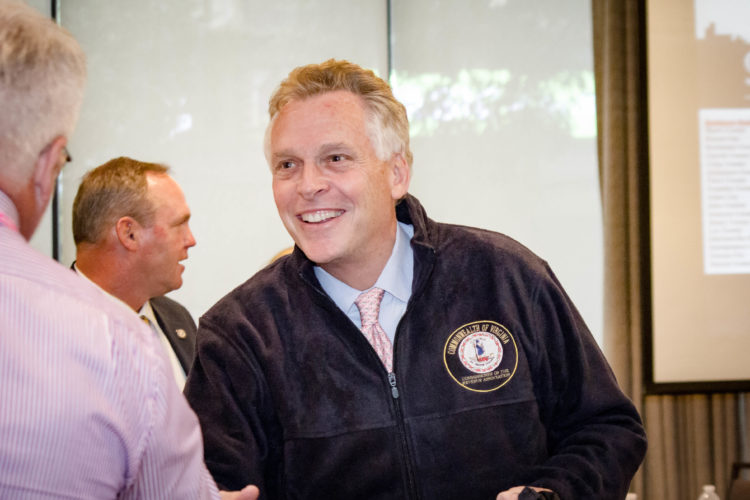 Former Governor Terry McAuliffe wearing his CRAV jacket!
Legislator of the Year Delegate Emily M. Brewer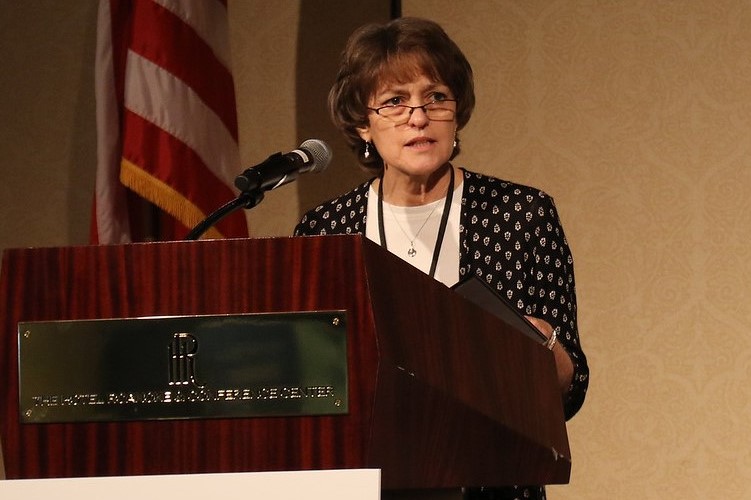 Commissioner Lois Jacob - City of Fredericksburg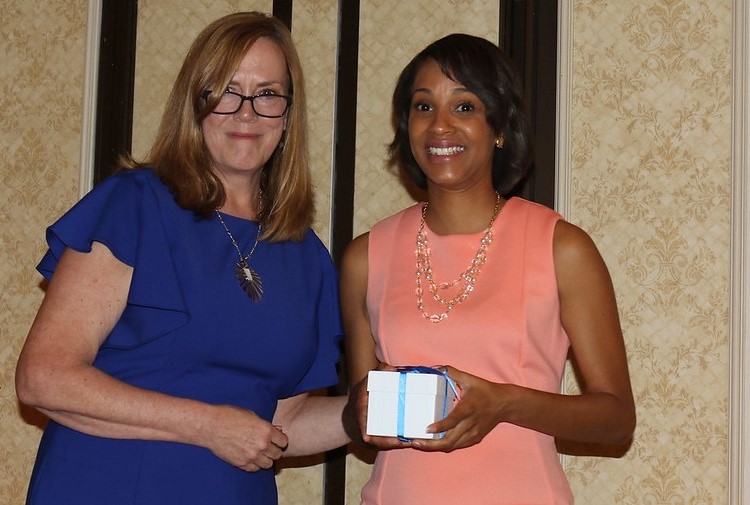 Commissioner Tiffany Boyle - Newport News receives 2018 President's Award
2018 Sam T. Barfield Honoree - James M. Gillie - City of Danville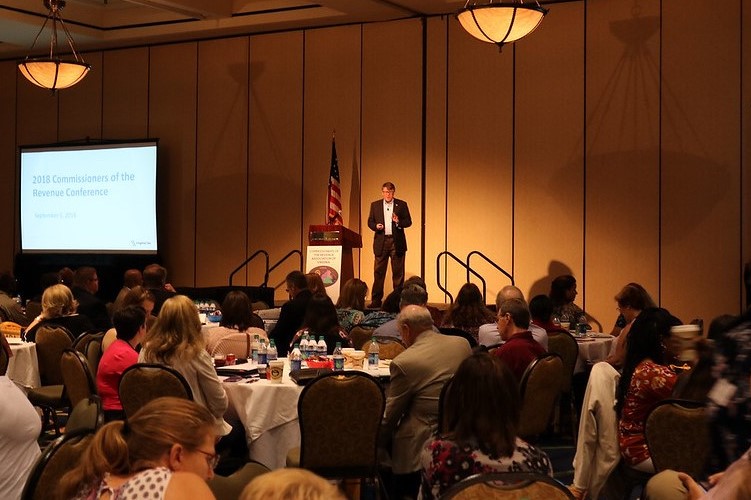 Tax Commissioner Craig Burns presents to CRAV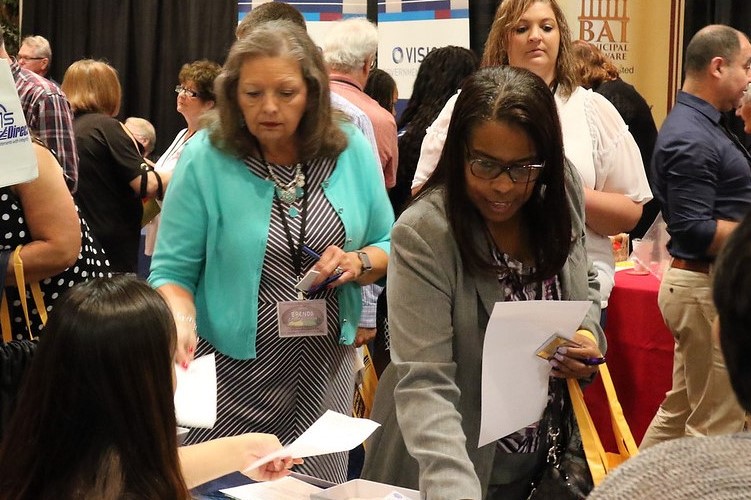 Brenda Rickman - Franklin - visits an Exhibitor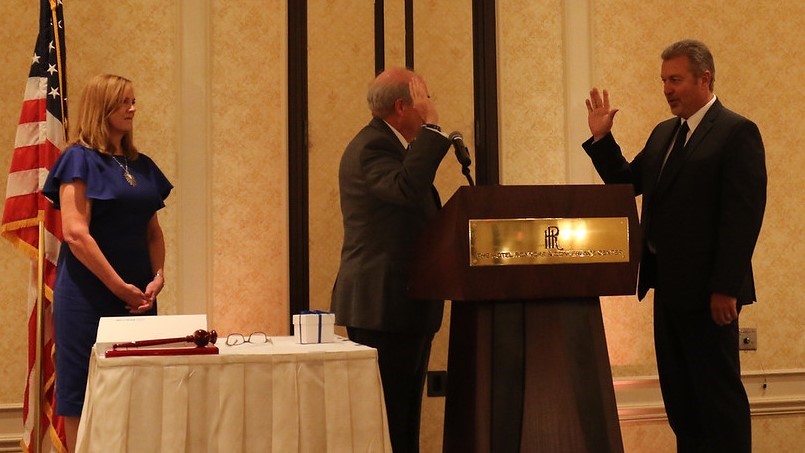 Commissioner Doug Mullins, Wise County sworn in as CRAV President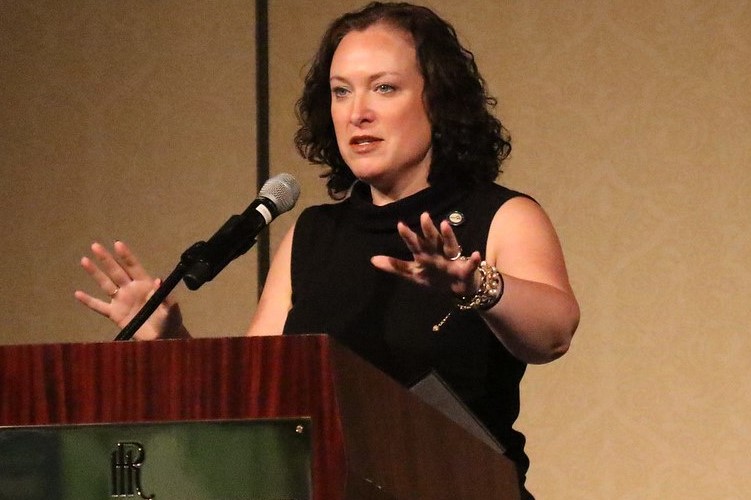 Carrie Ann Alford - Director of Policy and Planning - Department of Veterans Affairs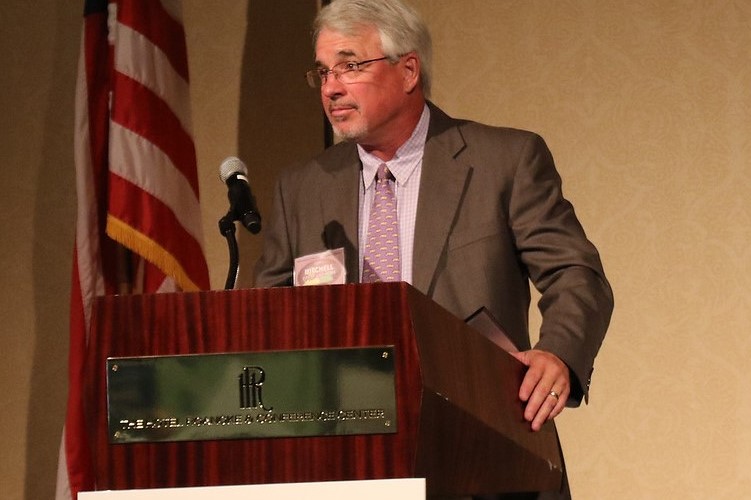 Commissioner Mitch Nuckles - City of Lynchburg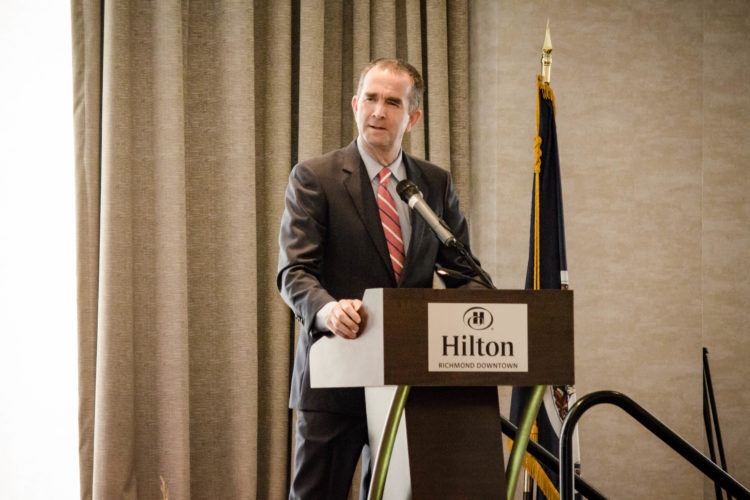 Governor Ralph Northam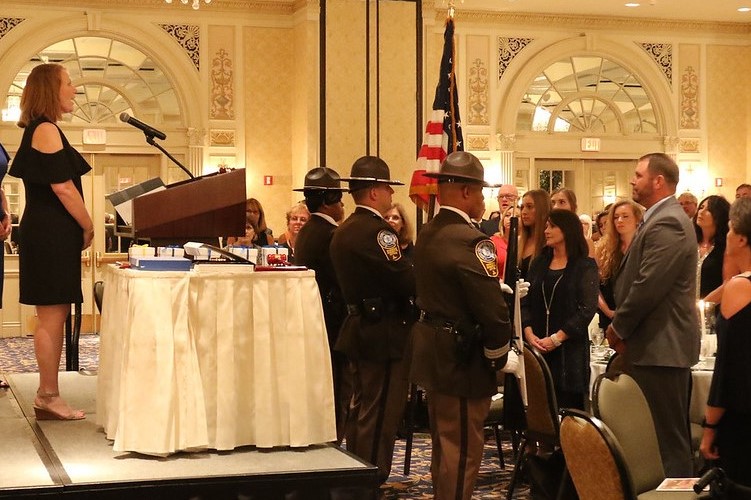 Presentation of Colors to CRAV 2018 Annual Meeting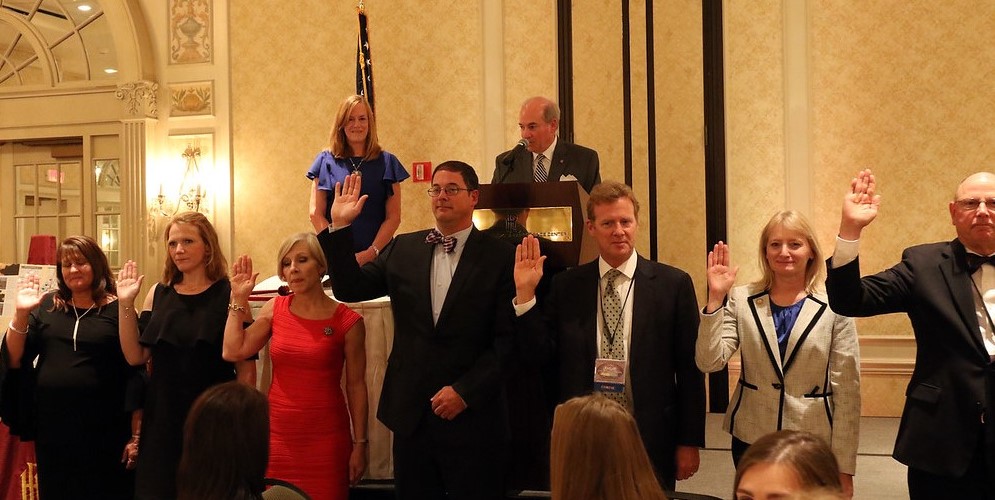 20189-2019 CRAV Officers are sworn in
Welcome to the Commissioners of the Revenue Association of Virginia!

The Commissioners of the Revenue Association of Virginia is dedicated to the improvement of local tax assessments in Virginia. Our members proudly serve their constituents in a tireless effort to fairly and accurately assess property and taxes.
About the Association

The Commissioners of the Revenue Association of Virginia was formed in 1919 out of the desire of Commissioners to associate themselves to promote a common understanding of the problems faced in the assessment of taxes and the administration of revenue laws.

Mission Statement

To demonstrate expertise and promote professionalism through the education of our membership, thereby ensuring the highest quality of services to our constituencies and stakeholders and the development of strategic relationships to further our organizational goals.